"It is what you learn after you know it all that really counts" -John Wooden
The Sheeley Consulting Company, a boutique, experienced, innovation-driven pharmaceutical consulting company, purpose is to give pharmaceutical marketing teams a way to develop renewed interest in the sales message by adding to their present sales approaches.  Specifically, "to create medical school sequences of learning to modify Pharmaceutical Marketing plans.  We have applied these principles effectively for years, and now we see this sequence as a way for companies to distance themselves from most of their competitors, by presenting information to prescribers in an insightful, patient-centered and memorable way.
Why Sheeley Consulting Group?
We have a combined four decades of front-line sales experience calling on all specialties in teaching hospitals and community-based practices. In addition, we have developed relationships over many years of calling on thought leaders.
We have spent years studying how medical schools and residency programs provide learning examples for their classes. Our approach follows that pathway to achieving better patient outcomes through trained marketing plans and field staffs.
Years of attending journal clubs, grand rounds, M&M conference—we know how physicians think and make drug prescribing decisions.
We utilize "medical school sequences" to enhance the message received by the practitioners to generate that first use of a product.
We move your Representative away from the tell-tell-tell close "shotgun" sales approach used by most representatives in the field today.
With 15 years of experience in front-line field management experience we know how to train both new and experienced front-line District managers.
We focus on E-Detailing in two main areas—presenting a drug or medical device in a memorable way that practitioners appreciate, and earning that vital first use for a specific product.
We are experts and innovators in "Patient Type Centered Selling"® and are skilled at developing specific patient descriptions with the purpose of helping users anticipate a best, first use for your product.  How to present a product in a manner that makes to the provider and tie into the providers "mental sequence" is critical.
We believe the goal is to identify one or possibly two patient types who would benefit most from out drug or device when discussing your product with a provider.  We are seeking a way to help the provider know why they should remember an additional clinical/therapeutic point and prescribe your product or use your device for the first time and, every time thereafter, they see the specific patient type.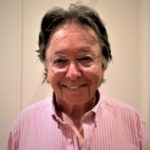 Ron Sheeley
Ron Sheeley started his career in pharmaceutical sales calling on office-based providers in St Louis.  He was promoted to a Hospital Representative calling on Washington Univ School of Medicine (Barnes Hospital) and the University of Missouri Medical Center in Columbia, MO.
From there, Ron was called into the home office of Burroughs Wellcome Company in Research Triangle Park, NC to assist in the launch of Septa Suspension and to develop a new sales training program for calling on teaching hospitals.
Ron was then promoted to District Manager in St Louis, MO and then promoted to Hospital Sales Manager in Denver, CO and San Francisco, CA before being promoted to Director, Medical Science Liaison Division, supervising PharmD's, PhD's and MD's setting up clinical trials and calling on thought leaders in infectious diseases and oncology.
When Glaxo took over Burroughs Wellcome, Ron joined Virco Lab, Inc to sell HIV drug resistance testing to infectious disease physicians in teaching medical centers in the Southeast USA. When Virco Lab was purchased by Johnson & Johnson, Ron worked for J&J and continued to call on infectious disease thought leaders in the in the major teaching hospitals Southeast USA.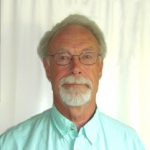 Paul Snyder
Paul Snyder started his career as a Medical Center Specialty Representative in 1987 with Burroughs Wellcome Co.  He was assigned to Indiana University Medical School, second largest in the USA.  
Paul trained specialty Medical Center Reps – today they might be called Medical Liaison reps as they were highly skilled in disease states and their competing products.  He developed a marketing approach for anesthesia that combined the most frequent lengths and types of procedure with our products to be used with maximum efficacy.  These each required specific focus upon patient challenges and outcomes combined with microbiology and antibiotics.
Paul was promoted to District Manager and Regional Trainer for basic representatives, Medical Center Reps, and Specialty Reps.  As a District manager, he hired new reps with no experience for new district.  He trained them how to gain interest and help patients during the very short detail times available.  Three reps passed market share within two years for 4 of our 5 main competitors, and everyone passed our 3 main competitors in two years. 
Later Paul worked with national marketing teams for both Pfizer and Eli Lilly.  
He scored highest test score to that time with the STRATX worldwide marketing seminar.