"It is what you learn after you know it all that really counts" -John Wooden
We are experts and innovators in "Patient Type Centered Selling" and are skilled at developing specific patient descriptions with the purpose of helping users anticipate a best, first use for your device. How to present a device in a manner that makes sense to the provider and tie into the providers "mental sequence" is critical.
We believe the goal is to identify one or possibly two patient types who would benefit most from your  device when discussing your product with a provider. We are seeking a way to help the provider know why they should remember an additional product point and use your device for the first time and every time thereafter they see the specific patient use.
Our approach to e-detailing presents solid information to enhance corporate regard, and focuses on a memorable, patient-centered content that may gain a practitioner's first use of the product.
Designed to teach and provide guidance on specific patient type selling techniques and providing marketing, medical and sales team's ways to create messages that yield renewed interest in their products with new focus.

Workshop I
Involving Office Staff

Workshop II
Involving Field Staff
Sheeley Consulting Group has developed a 2-day management training program for new managers and a refresher for experienced managers based on our 25 years collective experience as front-line pharmaceutical managers. An outstanding, down-to-earth, practical course on being an effective front-line manager. It starts with communication.
We have a combined four decades of front-line sales experience calling on all specialties in teaching hospitals and community-based practices
We have spent years studying how medical schools and residency programs provide learning examples for their classes. Our approach follows that pathway to achieving better patient outcomes through trained marketing plans and field staffs.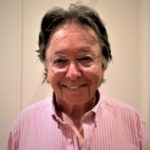 Ron Sheeley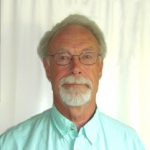 Paul Snyder